Chinese Embassy in Iceland Holds "Chinese Culture Day" Event
2023-09-07 08:25
On September 6, Ambassador He Rulong held the "Chinese Culture Day" event at the Conference and Cultural Center of the University of Iceland. Attending the event were the Permanent Secretary of the Ministry for Foreign Affairs of Iceland, the Director of the Speaker's Office, and about 600 other friends from all walks of life in Iceland including the Icelandic-Chinese Cultural Society, the Icelandic-Chinese Trade Council, diplomatic communities in Iceland, overseas Chinese and students. A visiting delegation led by Du Xinshan, Member of the Standing Committee of the Guangzhou Municipal Party Committee and Director-general for publicity, also attended the event.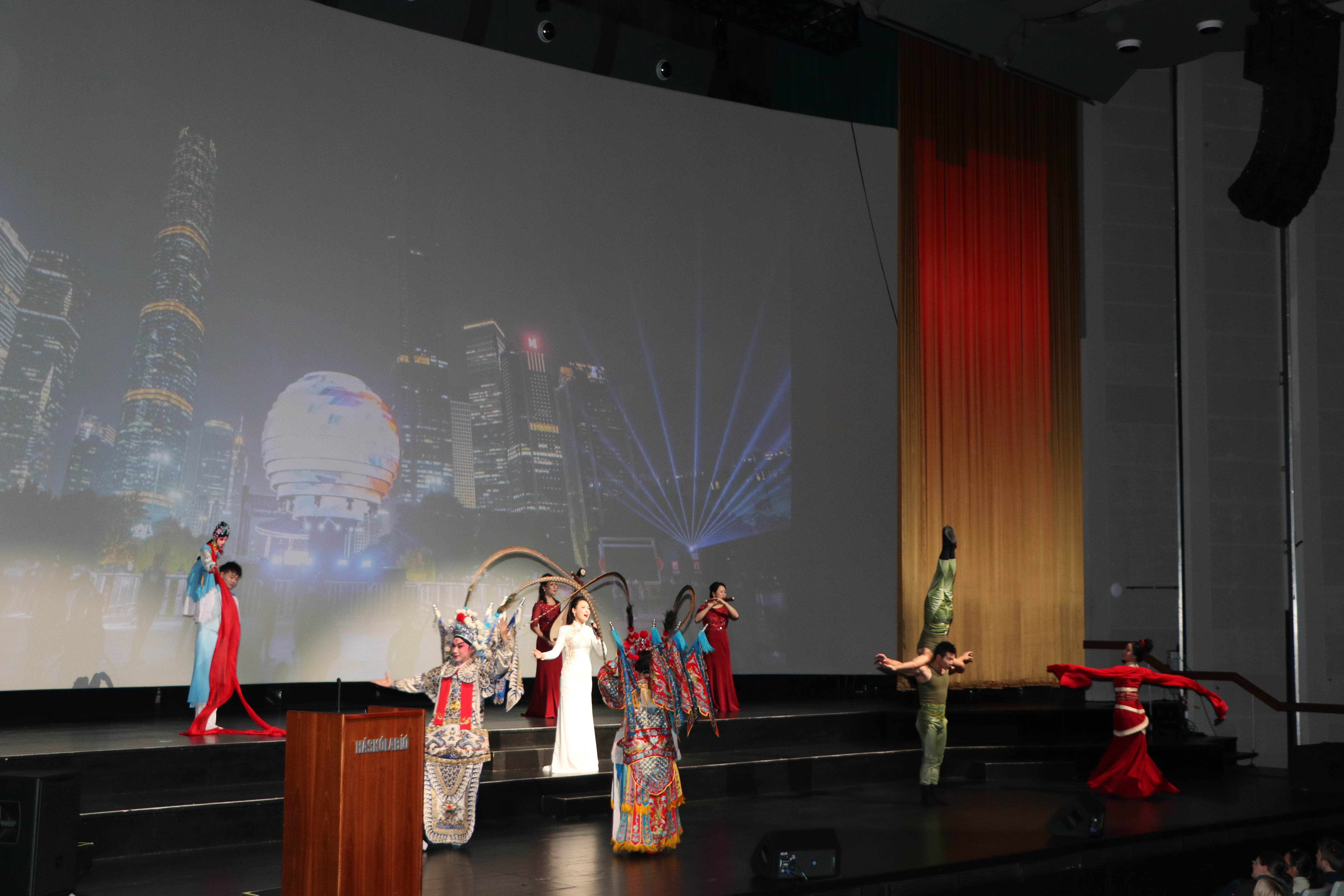 In the speech, Ambassador He said that President Xi Jinping put forward the Global Civilization Initiative, advocating the common values of all mankind such as peace, development, justice and democracy. Today's wonderful performance will enhance the friendship between the peoples of China and Iceland, and open a new chapter of friendship with the help of culture.
The Guangzhou Comprehensive Art Ensemble brought traditional Chinese cultural performances such as acrobatics, opera, which won bursts of applause. Before and after the performance, Icelandic friends actively participated in the Chinese cultural experience activities.
A charity sale was also held on-site for the two beluga whales "Little White and Little Grey", which used to live in Shanghai. The charity funds will be donated to the Beluga Whale Sanctuary in Vestmannaeyjar.